Automotive Industry Girl Boss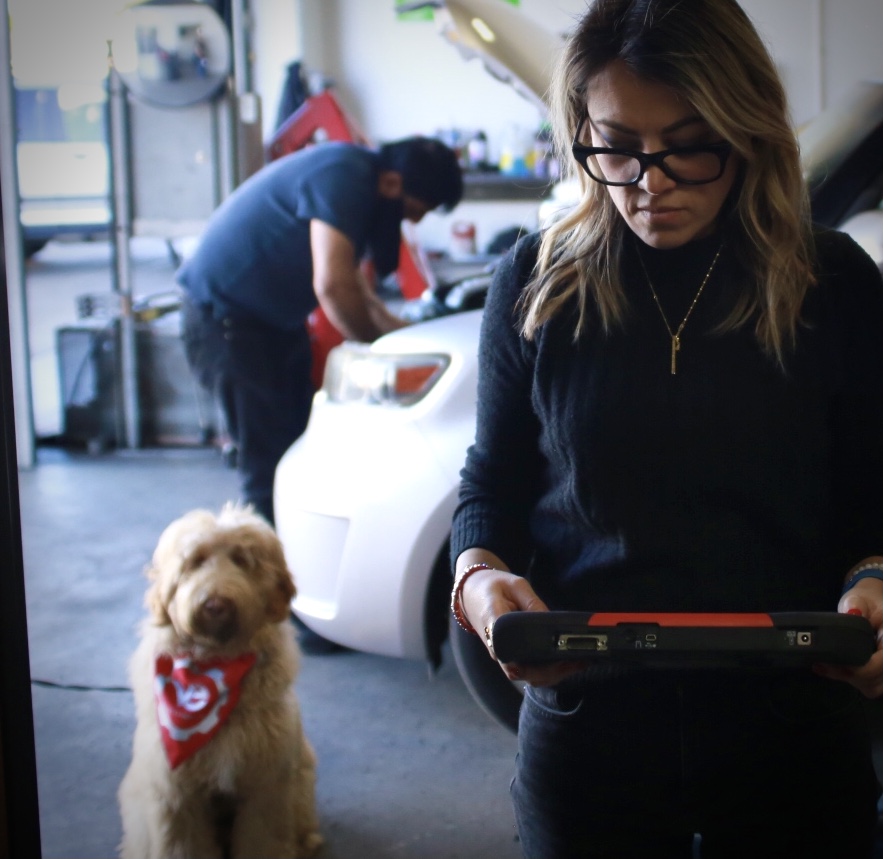 Since Vianney is the owner of V & E Auto Repair, it's only fitting that we recognize how it is never easy to be a female in a historically male-dominated field. Vianney is indeed making history and charging forward with her brilliance.
In recent years data, we've seen several automakers make an initiative to have more women in power. Though slow progress, it is getting better.
Fiat Chrysler Automotive -currently leading with 27% of their directors and 38% of their executives being female.
General Motors -following behind with their 50% female directors and 11% female executives.
Other automakers, such as Toyota and Nissan, are among the poorest for female leadership, with Toyota having no female directors or executives and Nissan having no female directors and 2% female executives.
Here are some interesting facts!
The BMW Z4, Volvo YYC, Renault Scenic, Ford Probe, and Nissan 350Z were all designed either by a female-led team, a female team, or by a woman.
Did you know Mary Elizabeth Anderson was the inventor of the windshield wiper?
"In a visit to New York City in the winter of 1903, in a trolley car on a frosty day, Anderson observed that a trolley car driver struggled to see past the windows because of the falling sleet. When she returned to Alabama, she hired a designer for a hand-operated device to keep a windshield clear and had a local company produce a working model. She applied for, and in 1903 was granted, a 17-year patent for a windshield wiper."
Let's wrap it up with a big cheer for our very own girl boss—Vianney! After all, women in the automotive industry are the minority by a long shot. They account for a mere 16 percent of all workers in the automotive industry.